John Blumenthal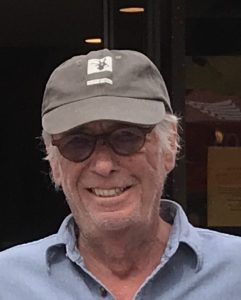 Introverted and admittedly somewhat lazy by nature, John Blumenthal decided to become an author at the age of 9 when he realized he could do it at home. "An early influence was Mark Twain, who often wrote in bed in his pajamas," he says. "Very civilized. More importantly, I loved the wry humor in much of his writing."
John was born in Middletown, NY, the son of a physician and a stay-at-home mom. He attended Tufts University where he majored in English, with a minor in Not-Being-Drafted-And-Sent-To-Vietnam.
Says John: "My father was both a neurotic and a hypochondriac, which provided me with enough material for two novels. The mere concept of a hypochondriac physician is literary gold."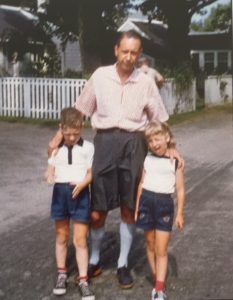 After college, John became a whale's tooth polisher (true) for a scrimshaw carver on Nantucket Island. It was during this Melville-esque dental hygiene career that he wrote a humorous, self-deprecating letter to the editor of Esquire and was hired as a fact checker. Later, he took a job as a writer/editor at Playboy magazine.
In the mid-1980s, he authored several satirical books, including two mysteries, "The Case of the Hardboiled Dicks" and "The Tinseltown Murders," both published by Simon & Schuster, and a nonfiction book called, "The History of Hollywood High"(Ballantine.) Five years later, John moved to LA and began writing screenplays. He co-wrote two produced films—"Short Time" (Fox) and "Blue Streak" (Sony.)
St. Martin's Press published John's first serious novel, the Award winning "What's Wrong With Dorfman?" a semi-autobiographical tale about a burned-out Hollywood screenwriter who confronts difficult childhood memories. The Wall Street Journal called it, "A moving story written at the intersection of shtick and angst." Next were the novels, "Millard Fillmore, Mon Amour" and "Three and a Half Virgins."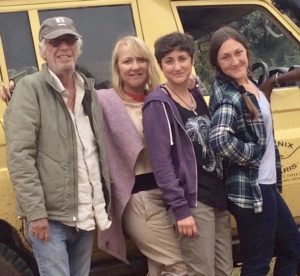 John lives in Santa Monica, CA with his wife and an adorable but not very bright canine. He has two delightful adult daughters. Between his last two novels, he wrote regularly for The Huffington Post, producing over 100 articles in five years. Other short pieces have appeared in Esquire, Playboy, Punch, American Woman, Publishers' Weekly, Oui, TV Guide and Salon.
"Why do I write? Partly because I have a compulsive need to express myself, partly because I don't have to commute and partly because I'm not much good at anything else."
You can also catch up with me at my Huffington Post page, my Goodreads Author page, on Wikipedia, or on my social media below. Also, you can visit my Facebook pages Three and a Half Virgins and What's Wrong with Dorfman?